Painting a Still Life Instructional Video
Video Description (total running time approx. 74 minutes)
Thanks for your interest in my instructional video. This video takes you step-by-step through the creation of one of my still-life paintings. I take you through designing the still life, creating a preliminary drawing, transferring the drawing to the painting support via an oil transfer, creating a palette of premixed color strings, and a two-part painting process. Throughout the narration, I not only explain what I'm doing and why I'm doing it, but I also share how I'm seeing and thinking. This includes ideas related to drawing, painting, perspective, color space, paint mixing, and understanding how light interacts with different materials to create the colors we perceive. It covers a number of the fundamentals that you would get during one of my workshops—but at a fraction of the cost!
Bonus 21 page (PDF) transcript now included!
Have you already purchased the video?  Please look at the FAQs tab below to find out how you can get a free copy.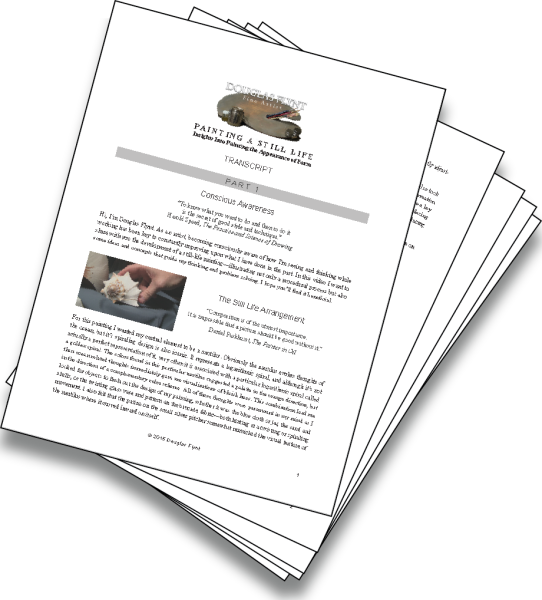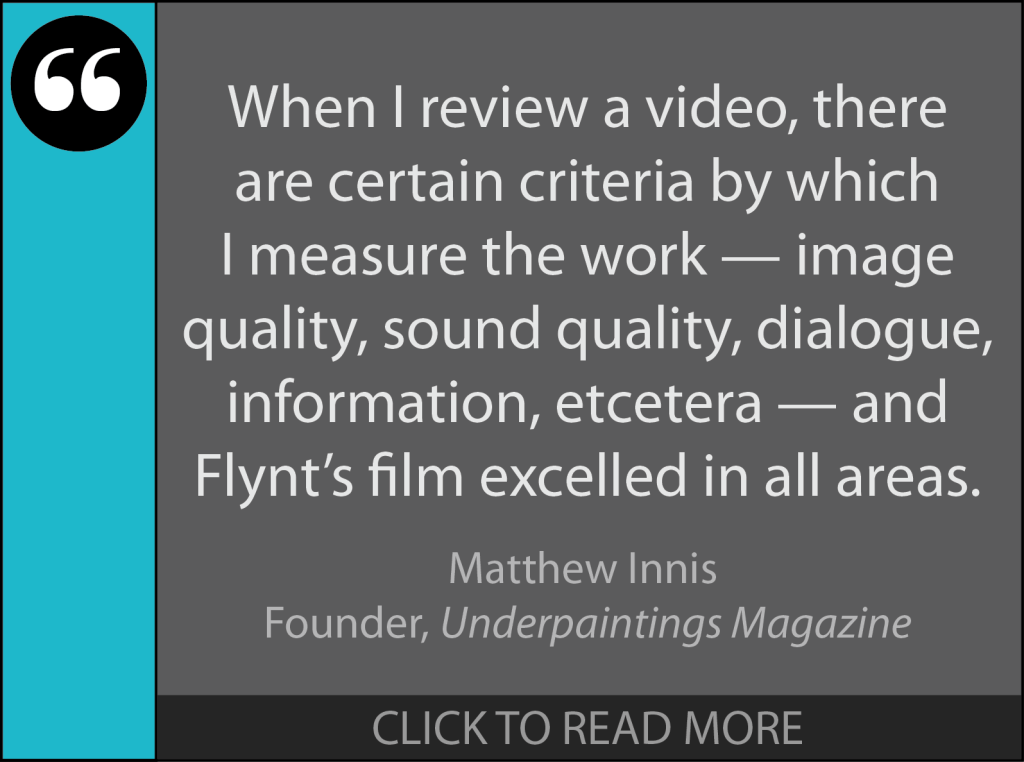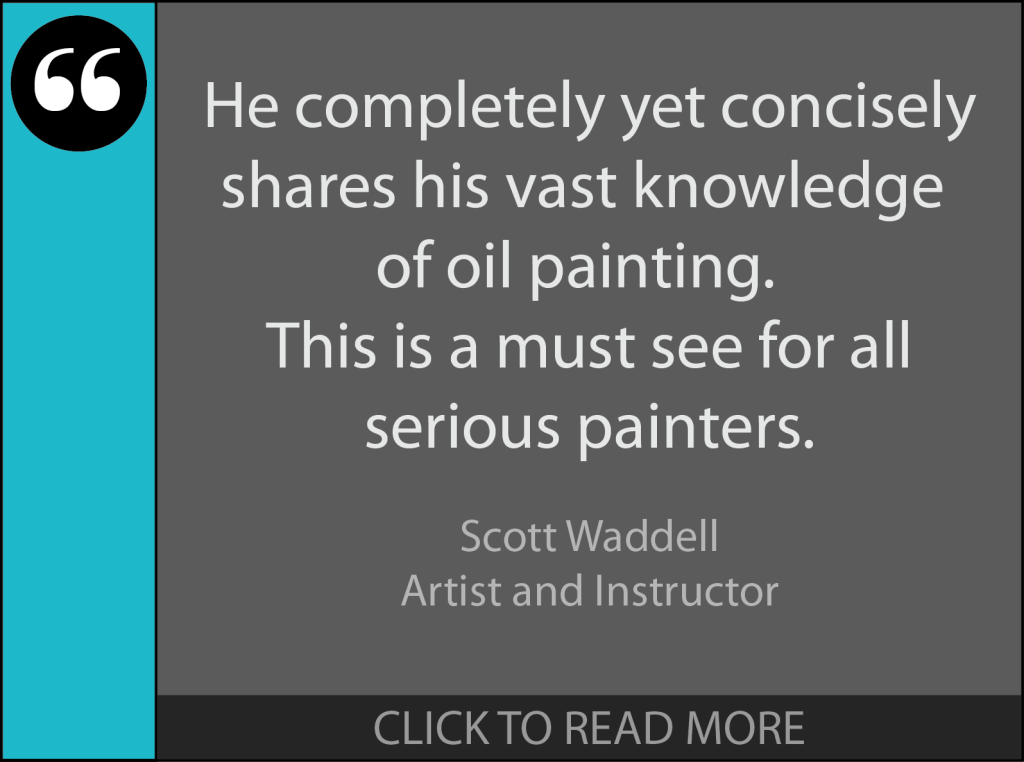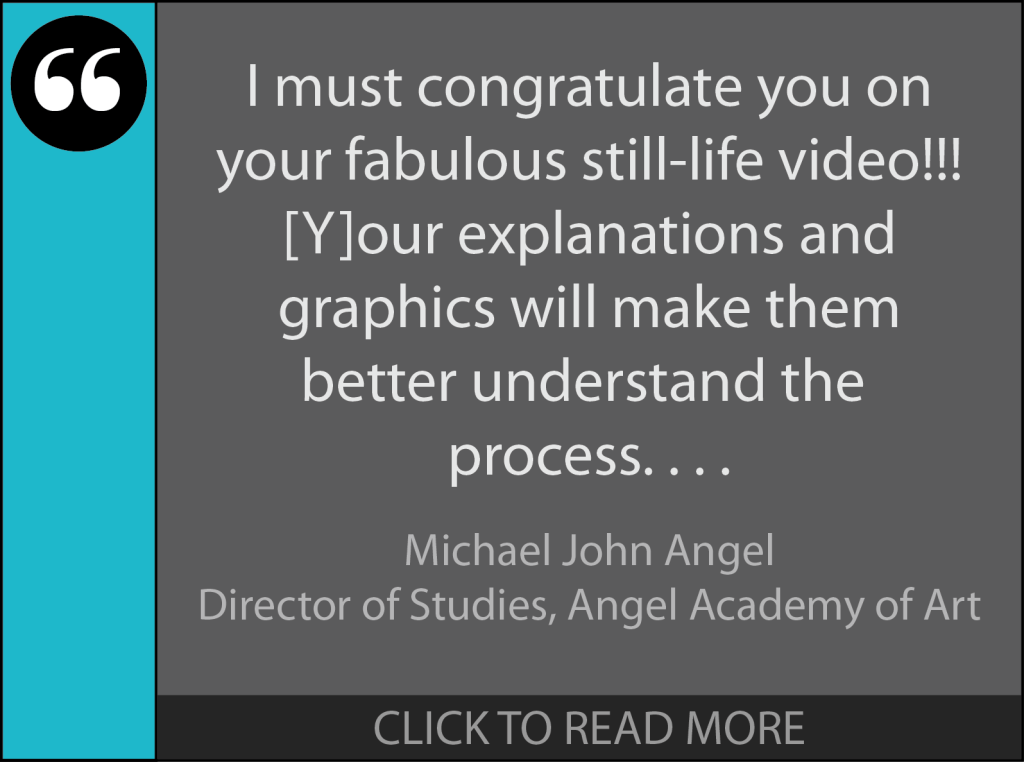 File Format: MP4 (.mp4)
For ease of downloading, the video has been broken into two files:
Painting a Still Life Part 1 (854 x 480 – Widescreen) 493 MB
Painting a Still Life Part 2 (854 x 480 – Widescreen) 626 MB
After completing your purchase you will receive an e-mail. In the e-mail is a link that will take you to a webpage containing download links for each file (see sample image below).


Each download link will only work 7 times. Once downloaded, the video files may be viewed as many times as you would like. These video and PDF files are for your personal use only. Any additional reproduction and/or distribution is strictly prohibited and constitutes copyright infringement.
The file format of this video was selected to be widely compatible with many video players, however if you are encountering problems with video playback, please consider trying one of these options:
Windows Media Player (for PC users)
QuickTime Player (for Mac and PC users)
VLC Media Player (for Mac and PC users)
Note: Image playback will vary based on monitor and graphics settings along with the video player used. For more image control, please consider using VLC Media Player because it includes video effects such as brightness, contrast and saturation adjustments.
Due to the digital nature of this product, all sales are final. No refunds can be made for the purchase of this video. Douglas Flynt and all persons functioning under his authority accept no responsibility for the compatibility of the video with the purchaser's computer and/or software. Please be sure to read the information under the Technical Notes/Restrictions and Video Player Compatibility tabs before purchasing the video to avoid any potential problems.
Question: I purchased the video before a transcript was available.  Can I get a free copy?
Yes, please e-mail me using the form on my contact page. Please put "transcript" in the subject line.  You will need to provide your first and last name along with either the invoice id number for your purchase or the e-mail associated with the purchase. Once this information is received and verified you will be sent an e-mail. In the e-mail is a link that will take you to a webpage containing a download link for the transcript. This process may take up to 48 hours (although it is often much sooner).
---
Question: Can I transfer the files to another computer or tablet for ease of viewing?
Yes, if it is your device and for your own personal use. Sharing the files with others is not allowed and constitutes copyright infringement.
---
Question: Can I put the videos on an iPad?
Yes, there are two ways to watch your video on an iPad but one is preferable over the other. The preferred method is to transfer the video files to your iPad using iTunes after downloading them onto your computer. They can then be opened using the native Videos app and watched as many times as you would like. The non-preferred method is to download  the files directly to your iPad from the links you receive in your e-mail. If you choose this method, the video files will open in the Safari browser and can be watched repeatedly until that browser window is closed. However, once the browser window is closed, the video files will need to be downloaded again—and please remember that you are limited to 7 download attempts for each file.