Workshops and Presentations

Throughout each year I take on a very select number of speaking or instructional engagements. These engagements may be lectures and/or demonstrations for art societies and schools, instructional group workshops, or even occasional mentoring of private individuals.
I love sharing the knowledge I have acquired from both my studies with other artists and from my own research and practice making artwork professionally.
If you are interested in taking a workshop with me or attending one of these events, please allow me to offer a suggestion. The easiest way to stay informed about new events is by subscribing to my e-mail list. This way I can let you know about them as soon as they are scheduled, and you can register before an event fills up. Also, by being on my e-mail list you will receive periodic artistic tips and insights!
It's easy, just use the button below.
(For inquiries regarding speaking or instructional engagements please contact me by clicking  "HERE" to learn more about availability and fees.)
Still Life: With a Focus on Light and Form
Los Gatos, CA | 6 Days | July 23 – 28, 2018 | NUMU Atelier, New Museum Los Gatos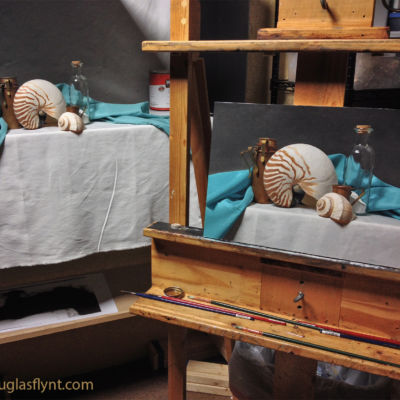 Thinking about attending a Workshop?  Read about the experiences of other workshop participants.

(Just click the "+" to read the full reviews.)